Festival
Creating, not destructing.
Through minimizing waste and preventing environmental and mental pollution, we're trying to build a better community and collective attitude.
Our intentions are local and our vision is global. We try to lead as an example that a different festival is possible, as a different world is possible too. We're serious and open about it, and we've teamed up with just the right people to do it properly.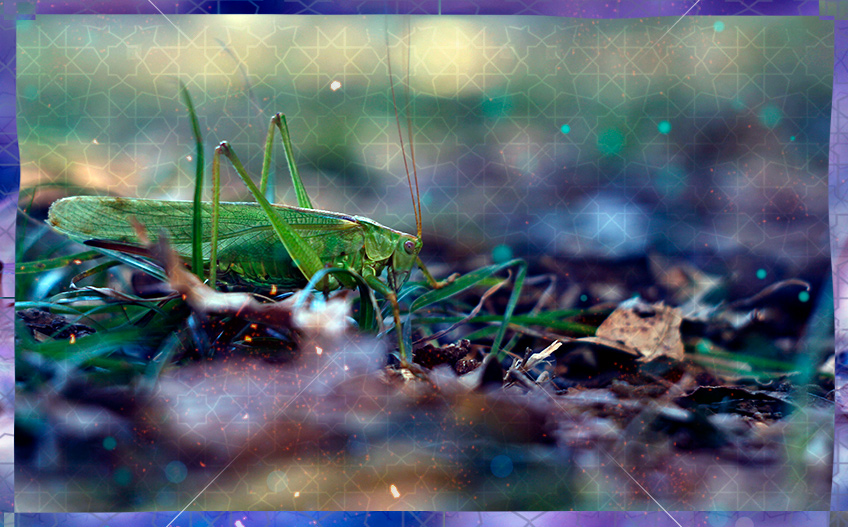 While world festivals are working on sustainable future, local festivals don't event talk about it
Croatia is in the middle of the uncontrolled tourist explosion, with dozen new festivals popping up each year. It's becoming a huge influx of money, and an enormous environmental problem.
Through its Leave No Trace policy, Nevada's Burning Man encourages attendees to stop littering and to pick up any trash they may find. Similarly, Coachella's 10 for 1 policy allows attendees to receive a free water bottle if they bring in 10 empty ones. As a zero-waste event, We Love Green sorts out and composts all of its waste. Dedicated to clean energy, music festivals aim to follow in the footsteps of Australia's Off the Grid festival, the first completely solar powered festival. We want to follow this global trend, and apply some of the proven ways for pushing festival sustainability.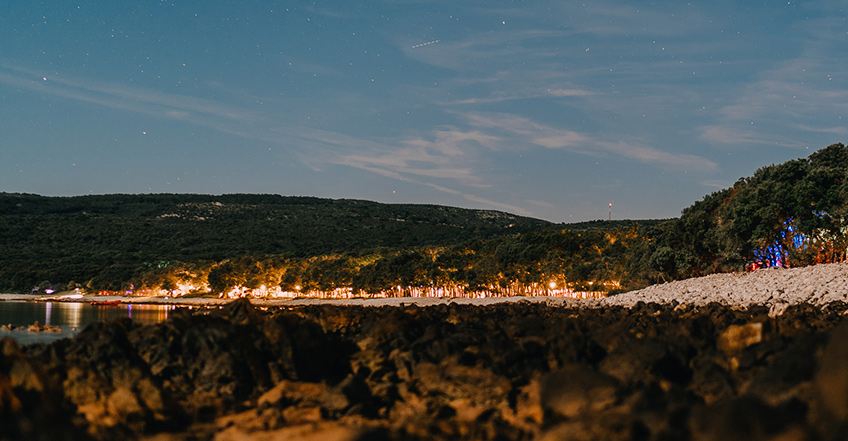 To keep the festival powered we need around 2.500 liters of fuel. This is approx. 5,8 tonnes of CO2 released into the atmosphere. This doesn't include any transportation, just the juice for the speakers.
To simplify the equation - by being part of this festival you personally contribute with: 1 liter of gasoline, but just for raw power. It's around -2,32 kg CO2, without your CO2 footprint for coming to the island. Be conscious and choose the most environmental friendly option.
Efficiency first
We run our generators efficiently. We use only the minimum number of generators, maintain them correctly and logistically set them up so there is no power excess.
Plant the seed
To nullify our CO2 emissions for the festival juice, we need to plant 13,3 trees which will in 20 years of maturity take 5,8 tonnes of CO2.
After the festival we'll plant double the amount of trees necessary to sequester our CO2.
We believe that kids are the most important part of our festival family.
They are born into a world where there is no beach without plastics, no water without it, almost no land that has not seen destruction with agrochemicals, almost no forest that is healthy or untouched. We owe them our change of behaviour if we want to learn what love means.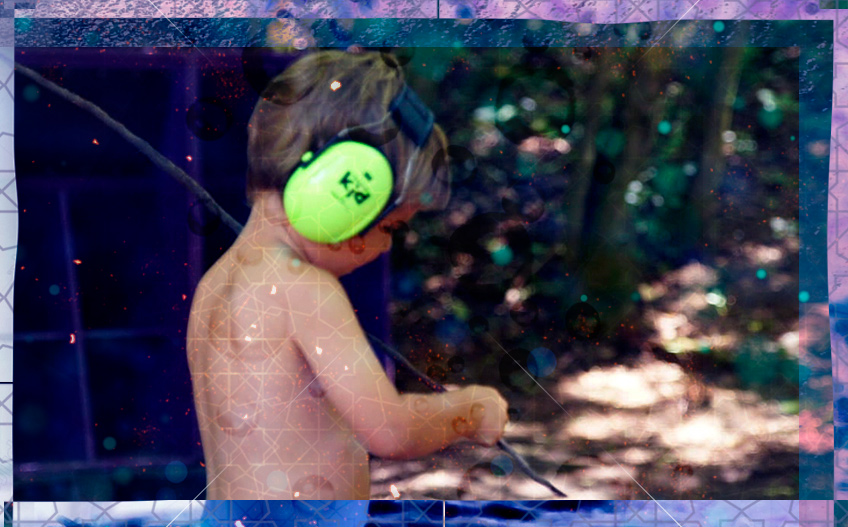 COME WITH KIDS
Sea is accessible, we have a super sweet family camp, and there are multiple activities during the day for them.
If your kids are younger then 12, they don't need a ticket.
This year we have a dedicated family camp, furthest from the sound. For families and kids of all ages, with secure and safe area. Our friends from Održivi život are setting up a nature school month before the festival - a weekend learn-by-exploring in the forest of Tarej.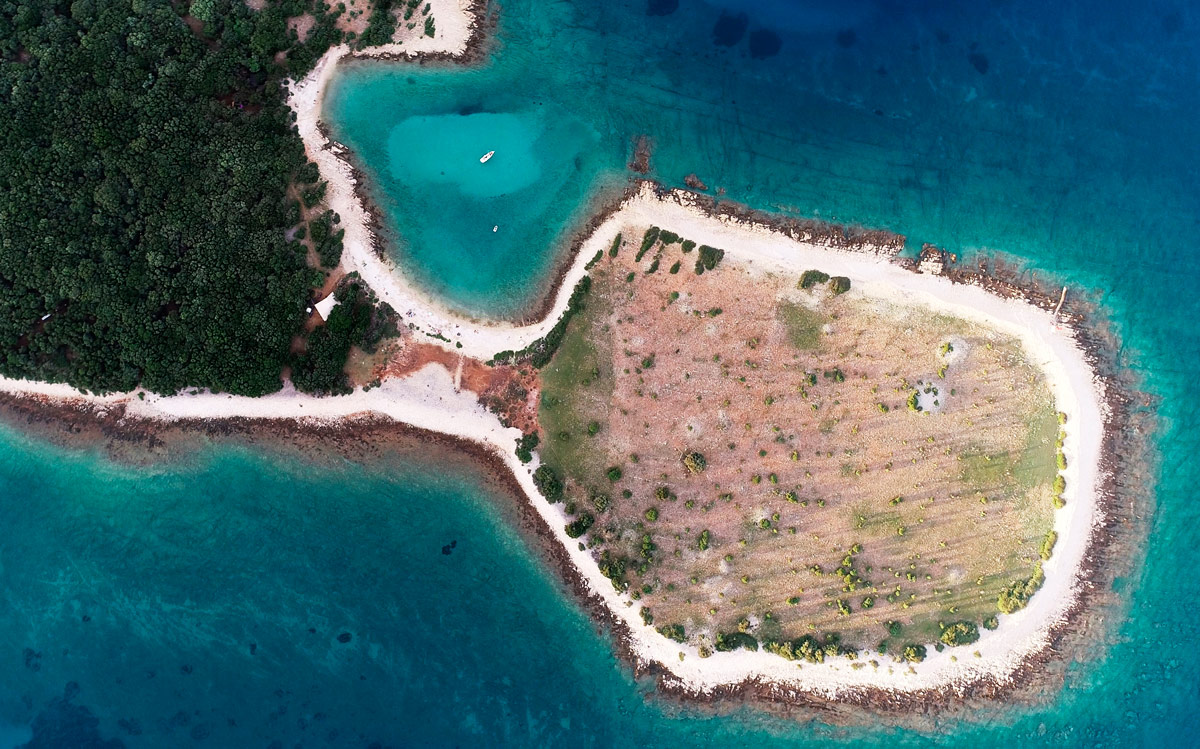 Waste management is one of the number one challenges humanity is facing today. The Mediterranean, with the Adriatic sea, holds only 1% of the world's waters and 7% of global microplastics.
Tarej is directly endangered as a open beach getting 3 full tracks of plastic waste washed on to the shore. More people are involved, with other activists and organisations we are one of the crews keeping Tarej clean for the last three years.
We use only reusable PP cups for all uses
You can reuse them, take them with you, gift them, you can give them back and get back your deposit. Just don't throw them away. Polypropylene (PP) lasts for over 1000 years.
All of our cups have a volume bar so you can reuse them in different situations. If the cups get damaged, bring them back, the company providing the cups recycles them back in new cups.
We're are chemical free
We are ditching the chemical toilets. Why? We do not want chemicals on Tarej. We are building a self made sewage system, where the toilets will be drained by waste management tanks. All the sewage goes directly into the local waste management facility and gets cleaned.
No more fine prints!
All booklets, packaging, merchandise, bags in the shopping area, etc. are 100% compostable and environmentally friendly. No more fancy 64 pages full bleed coated full color booklet with billion mandalas, we print only if we have to. And we package something only if we have to, too.
We reuse all construction materials for each festival
Some would say we're naturally cheap, so it's not hard to follow, but we'd say it's a matter of planning. If you can reuse it, and optimize the number as it grows bigger, you are constantly iterating and refining the whole picture.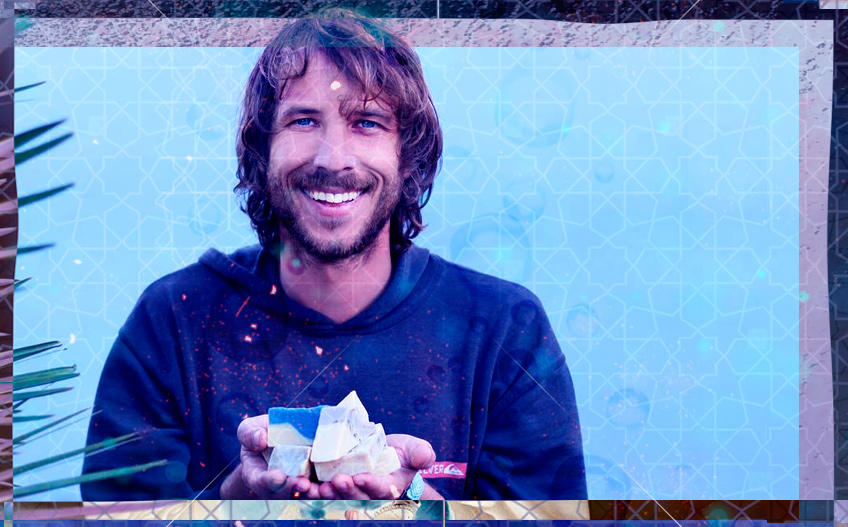 SUSTAINABLE LIFE
Marko Capek is activist and an environmental engineer, with decade of experience on different projects, from his continuous work for UNDP to organisation of festivals, events and workshops on sustainable living. He is an advocate of zero waste and conscious life - living in harmony with ourselves and with each other.
VISIT WEBSITE